Online Marketing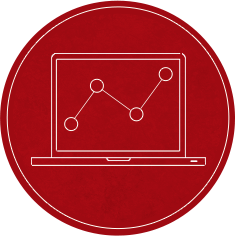 Master that untamable marketing maverick.
While it is true online marketing trends change faster than a bee-stung stallion, it's still possible—and critically necessary—to develop a sound strategy. That's our specialty, and we've "whispered" even our most skittish clients to measurable success. Whether you're an old hand at the online milieu or new to the internets, we'll create a marketing mix that will blow your boots off.
Ogle our online marketing results.

Ready for results? The bucks start here.
Let's Talk